Are you 'sick and tired' of being sick and tired?
The good news is:
Even if you (or someone you care about) is on the brink of a health crisis, and nothing you've tried has helped you actually get better, it is possible to regain your health and enjoy a full and energetic life for many years to come!

You have always taken care of business or family first, but it's now it's time to take care of yourself and your health.  You don't have a choice.
You need to take back control because chronic and possibly acute health conditions are getting in your way.
You want energy and vitality as you age, and all your body parts!
When you were younger, you could eat whatever you wanted. In your 20s and 30s, your life was crazy busy and you didn't stop to think that what you were eating and drinking and how that would catch up with you.
But now, in your 40s, 50s, 60s and beyond, things are getting real with your health. You're ready to stop, rethink your lifestyle choices, and . . . turn over a new leaf.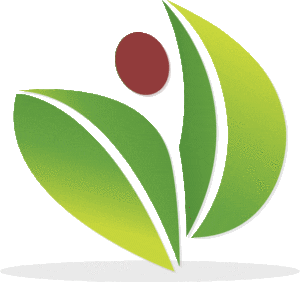 Save
Download '9 Questions to Ask Your Doctor BEFORE Surgery'
Sign-up to learn how foods can heal. Be the first to know about upcoming classes or webinars.
GET CHECKLIST NOW!
It's essential because you are faced with one or more of the following . . .
You are facing a serious health condition that requires your immediate attention.
You are concerned that your current health issues will soon lead to something more serious.
You're tired, lack energy and just don't feel yourself.
You're taking more and more medications.
Your doctor may be recommending surgery.
You lose weight but then gain it back, and then some
You don't have time for a lot of exercise or anything too complicated
. . . This isn't how you want to live.
You want to live fully and enjoy the rest of your life. The way to turn this all around starts with changing your diet. Because your diet is what fuels and feeds your body. Food can slowly poison your body, stripping your health and vitality. Or food can be your medicine, healing and energizing you, no matter what your age is. And the right foods can slow, stop and even reverse heart disease, diabetes, GI disorders, Autoimmune Disease, cancer, arthritis, GERD and so much more.
It's your choice.
Now you just need to know:
Where to start.
What to eat.
The truth about health and nutrition.
I can help.
Laurie helped change my focus from weight loss to health gains . . . She gives you the COURAGE to change old habits and replace them with new and better ones'.
I came to Laurie out of desperation over the prospect of losing an organ. Six months later and forty pounds lighter, I have been able to postpone the surgery indefinitely. Thanks Laurie!
Laurie introduced me to a whole new way of eating and thinking about food, which I believe has prolonged my life! Her encouragement, her knowledge, her support and her recipes got me started. I have embraced a new way of eating and I feel great.
I've been a diabetic for 17 years and on insulin and numerous pills to combat my diabetes. After 6 months working with Laurie, I lost over 50lbs, no longer need to take insulin and am off nearly all of my medications. '
I had fantastic results with Laurie's Eat to Heal Program. My cholesterol dropped 57 points, my LDL dropped 27 points and I dropped 20lbs pretty easily!
After having chronic and painful acid reflux for over a year, Laurie helped me to change my diet and my symptoms went away. No more reflux.
Working with Laurie, I lost 15 additional pounds; I didn't have any ER visits-even during cold and flu season; I was able to heal my ear infection without antibiotics and put an end to my digestive issues.
In 6 weeks, Laurie helped me go from drinking 6 large diet sodas a day to zero with much more energy. My students noticed the change and were very supportive.
The doctor grimly told me that my expected lifetime would be 3 years. Now I am almost at the 3 year mark, and the doctor refers to me as his "poster child" because I am disease-free and doing so well. I highly recommend Laurie for her expertise and support if you want to improve your health!­­
Laurie understood my needs and gave me research-based facts, tools and a solid working knowledge of how to change my diet for healthy living. I discovered new ways to cook healthy, hearty and tasty meals.
Laurie is informative down to low levels of recent studies and findings related to plant-based nutrition. She makes the adventure enjoyable and even fun. I loved working with her and highly recommend her program to anyone who wants to adopt a more healthy way of eating.
Laurie taught my wife and I how to cook and eat a plant based diet. I have the energy to workout daily and my wife can hug me and grasp her hands behind my back. I am not on a diet, this is a lifestyle.
At every stage, Laurie gave me the tools and yes, the courage, to experiment and continue my journey toward healthy eating (for optimal health). I lost a noticeable amount of weight and my cholesterol dropped 48 points. Feeling good, looking good. How cool is that!
After working with Laurie, I learned how to make better food choices and how food effects our health. My doctor confirmed I am no longer Diabetic or Pre-Diabetic. I valued the flexibility of the program to work around my busy schedule and the added resources and bonuses.
On Long Island? Sign up for Classes!
Laurie is hosting cooking/nutrition classes on Long Island.
SIGN UP FOR CLASSES!